I've been noticing a new trend cropping up in design land. Maybe it's that the blustery north has finally breathed it's icy blast upon us and sent folks everywhere running to their kettles for comfort, but suddenly there is super innovative tea design everywhere!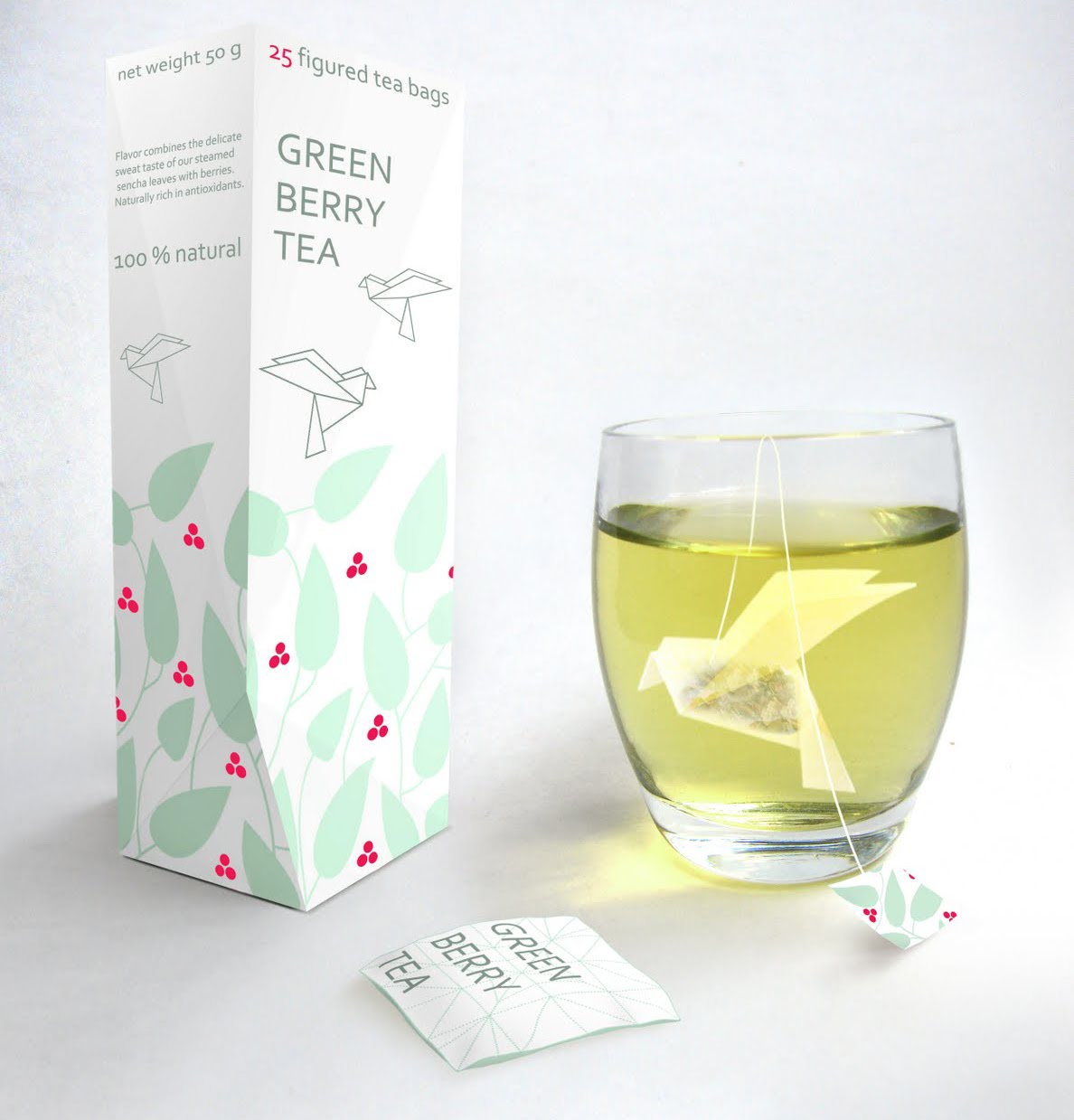 Yes, tea. Like dried leaves in a bag. Except now more fun.
The first I saw of this was a quite beautiful origami-inspired tea bag from Russian designer
Natalia Ponomareva
. This design, alas, is only conceptual at this point but who knows? Maybe you'll see it hit the shelves in your local grocer soon. It's extremely popular and has been showing up on blogs across the board.
The next great tea idea I ran across was one from designer Soon Mo Kang. These cute little bags are shaped like t-shirts and hang from the side of a mug on tiny paper hangers. The packaging on them, though simple, is also apt: They look as though they are hanging in a mini-closet, just waiting to be worn.
more innovative tea designs after the jump!
If you're an ex-smoker, there's even a tea for you thanks to another Russian designer, Anton Schnaider. Yes, if you want to save face in front of your old buddies and still wield a cigarette, theres
Cigarettea
. This concept contains tea leaves in the length of the "cigarette" where tobacco would normally be and the "filter" acts as a floatation device so the Cigarettea can bob along happily in the hot water. It even comes in a cigarette carton you can roll into the sleeve of your favorite white T.
And now for a tea you can actually buy in a store:
Tea Forte
. This company uses beautiful stand-alone "silken teabags" which are reminiscent of delicate pears and are strikingly appetizing.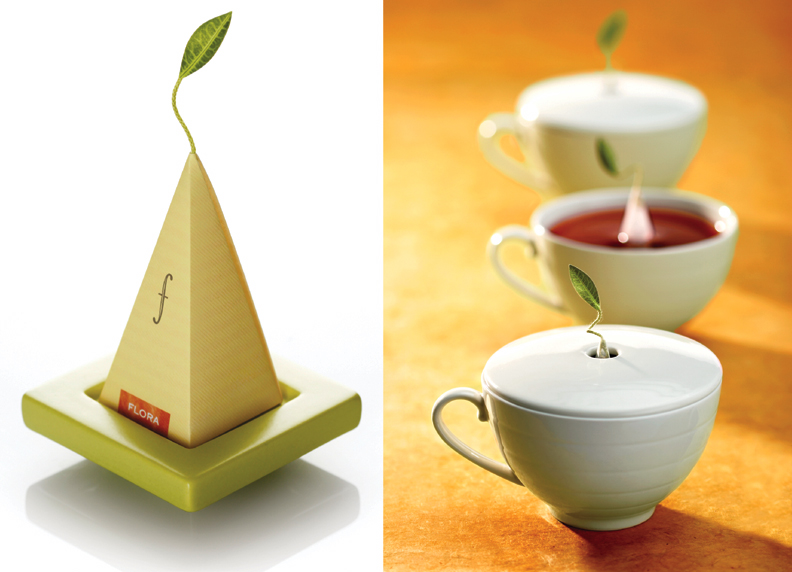 Another tea that is only irresistibly adorable is the tpod. Also inspired by origami, this tea bag floats atop water buoyed by a tiny folded paper boat. Now that's sure to brighten even the grouchiest morning person's day!
Finally, check out this sweet little dude. Now, he's an infuser, not a tea bag, but I think he's pretty great. Called the
Tea Diver
, he'll make sure you steep the perfect cup.
Hope this inspires you tea-drinkers out there! Do you have a favorite tea? -hil